During the month of January we held our first meeting with a group of DOE employees who will serve as our first cohort of LYFE mentors! We are in the early stages of pairing mentors with student parents from LYFE sites and wanted to share with you the progress being made with the LYFE mentoring program.
Currently we have 7 DOE employees who have volunteered to become LYFE mentors and they are very excited to begin working with our student parents this Spring. The vision of the LYFE mentoring program is for LYFE student parents to have an additional personal, genuine, and caring relationship with an adult from whom they receive one-on-one support, guidance, and encouragement in order to successfully meet their personal goals. Student parents will have another person in their primary support network to connect with when they are faced with challenges of young parenthood and/or as a student. Students participating in the mentorship will receive support from their mentor in making decisions that will benefit themselves and their families. The intended impact is that the mentoring relationship will increase the mentees' likeliness to complete high school and go on to post-secondary success at the college level and/or in careers of choice while meeting the needs of their families.
In meeting with our mentor cohort this month they indicated qualities and actions that were exhibited by their own mentors when they were in school. As a cohort, the LYFE mentors agreed to uphold these same qualities and actions in their interaction with our student parents:
Imparting wisdom for life's experiences
Be genuine and caring
Help students see their full potential
Show students that the sky is the limit
Be relentless with the support offered to students
Believe in students even when they do not believe in themselves
Expose students to the world of possibilities available to them
The work involved in the LYFE mentoring program is well underway and this Spring some of our student parents will benefit from having a supportive, nurturing mentor in their life. We will continue to keep you updated on the progress and success of this initiative.


On September 20, 2012 LYFE celebrated Dads Take Your Child to School Day in collaboration with the Mayor's Fatherhood Initiative and its citywide partners, for the second year. As a program we hosted the event at our 37 LYFE sites, providing interactive activities and experiences for LYFE fathers.
While everyday is Dads Take Your Child to School Day at LYFE, this day was particularly special as our dads participated along with other fathers throughout NYC schools in being acknowledged and celebrated for their dedication and investment in the growth and development of their children.
LYFE is proud  to be a part of the citywide efforts to engage and empower fathers! Take a look at some of our photos from the event below.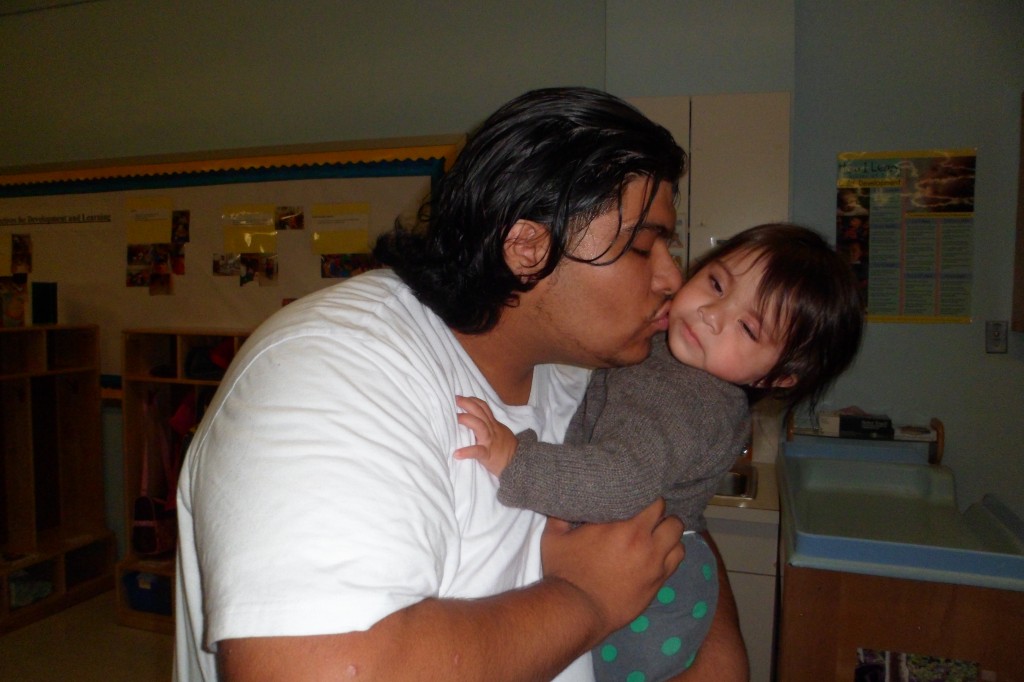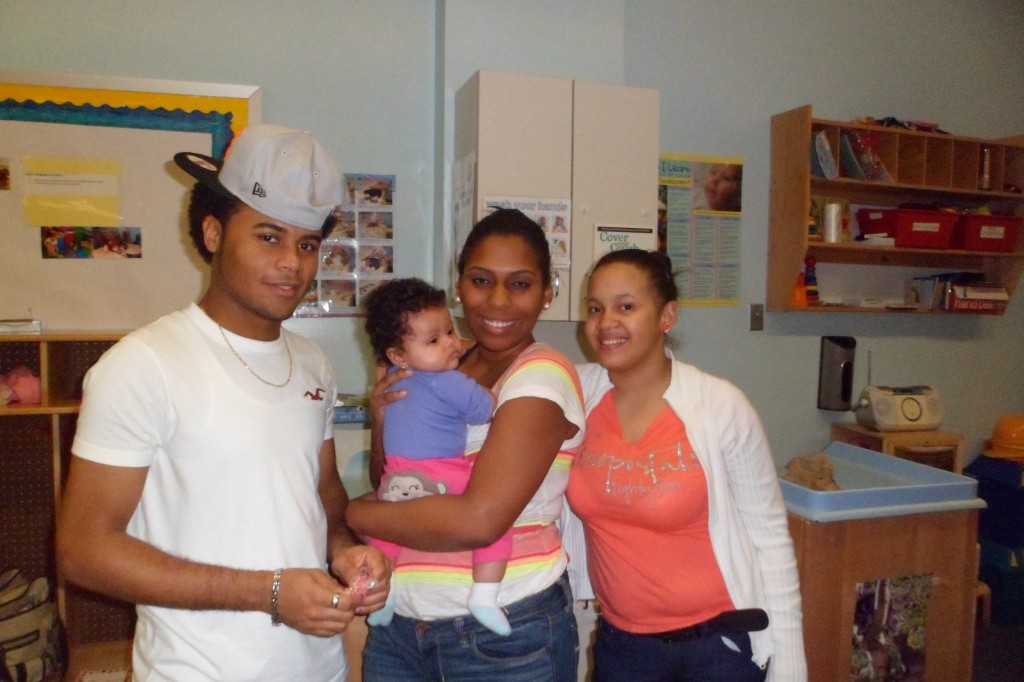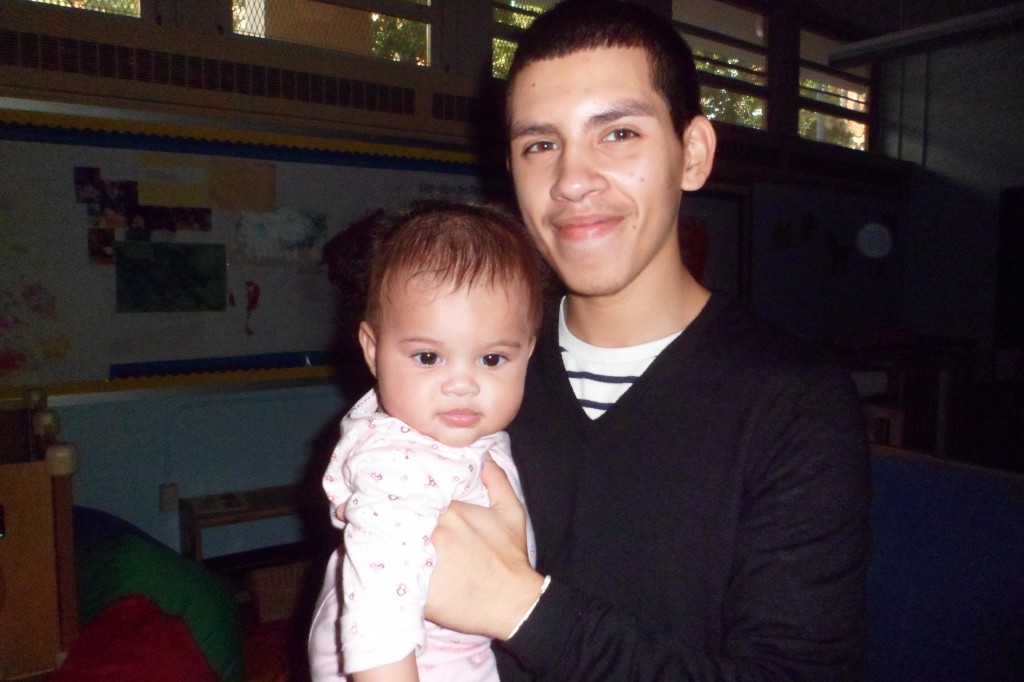 LYFE is so excited to introduce you to our program's awesome new website! LYFE's mission is to foster a generational impact which positively influences the life outcomes of student parents and their children by providing high-quality childcare, academic guidance, and social advocacy. We know that this website will help bring us one step closer to this mission and with it we hope to gain your support in doing so.
Through our website prospective LYFE student parents will be able to find information about our program, how to enroll, and what to expect. School officials and family members will be able to refer students and get to know us a little better. We also hope to use this site to strengthen our partnerships with the NYC community and enhance the efforts made to support NYC Department of Education student parents and their children.
To get you started in exploring the LYFE website, here are some features and highlights of the site that you should know about:
∙ Translate – Visitors can read our site in English, Haitian Creole, Spanish or French by selecting from the drop-down box on the upper right –hand side of the homepage.
∙ The LYFE Map — Find a LYFE site near you or help a student find a LYFE site by searching locations on our interactive map.
∙ Learn About Us – On this page you can find all about who we are, what we do and how we support young families in addition to learning more about our sites and administrative team.
∙ Get Enrollment Forms – On our  page and FAQs page, you can find PDF links to forms and documents to enroll in LYFE or to refer a student.
∙ Get Involved – If you are a NYC Department of Education employee interested in becoming a mentor to a LYFE student parent, apply using the link on our Get Involved page.
∙ Contact Us – Submit a question or general inquiry to LYFE and we will get back to you. These inquiries are routed directly to the LYFE Central Office and we'd love to hear from you.
Lastly, keep visiting our blog. Here you will find periodic updates about the LYFE program, events, photos, and a peek inside the day-to-day happenings of LYFE.
Thank you for visiting and be sure to tell others about our program and our new website, LYFENYC.ORG.