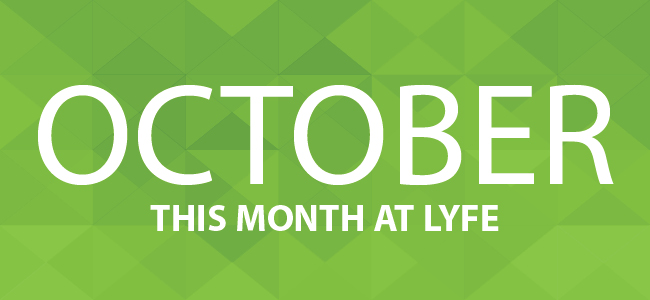 Collaborations within the LYFE Program ensure student parents and their families are receiving maximum support. Whether the partnership is external or internal, the benefits of support enhance successful outcomes. The highlights in LYFE this month all showcase how Teamwork makes the LYFE dream work!
---
Carnegie Hall Lullaby Project
What's more fun than singing with your child? How about creating a one-of-a-kind lullaby with your child! The LYFE Program @ Bronx Regional High School and LYFE @ Hillcrest High School are currently participating in Carnegie Hall's Lullaby Project. After school, student parents meet with Carnegie Hall Musicians to compose their own lullaby all about their child! The project provides an opportunity for a unique interaction between student parents and their child and enhances bonding through a creative learning experience. LYFE at Hillcrest student parent Kimberly D. shared that "Ally (her daughter) loves our song so much. I sing it to her at bedtime and as soon as she wakes up she wants me to sing it again!". At the end of the year, student parents who participated in the project will be invited to a concert and lucky winners will hear their lullaby played at Carnegie Hall! LYFE at Aspirations will also participate in the program in January 2018.
---
Teamwork in Action
Teamwork makes the LYFE dream work! Multiple LYFE staff collaborated to foster family success when a family inquired about childcare for their twin 6-month-old boys! The student mother, along with her mother, attended the LYFE Summer Open House at Central Office in July. During this time, the student parent expressed an interest in attending LYFE @ HillcrestHigh School.
LYFE's Engagement & Partnership Manager, Nyesha Greene, who facilitated information during the open house visit, connected the LYFE student parents to LYFE @ Hillcrest social worker Melissa Mora, who was already familiar with the student parent.
LYFE @ Hillcrest was at capacity and as the student parents expressed concern about travel with twin boys to other LYFE site options, LYFE Data and Technology specialist Roy Reyes supported the family, who only speaks Spanish, with navigating the travel challenges.
LYFE Principal Dr. Kara Ahmed supported the family by ensuring that LYFE could support travel accommodations to and from alternate LYFE sites and offered to supportcommunications with the student parents' home school.
LYFE Assistant Principal Mirva Jean-Pharuns took an extra step, offering to escort the student mother, whose school schedule differed from the student father to the alternative LYFE site each morning. The student parents, who were determined to attend school, enrolled at LYFE @ Franklin K. Lane, traveling from Queens to Brooklyn back to Queens to attend school.
Within two weeks, space became available at LYFE @ HillCrest High School and LYFE Social Worker Melissa Mora connected with LYFE social worker Natasha Gray to facilitate a seamless transfer.
The family is now successfully attending LYFE @ Franklin K. Lane!
---
Student Success
During summer 2017 in LYFE, LYFE Social Worker Robert Olivacce began working with a LYFE student parent who resided in temporary housing. The student parent had been disengaged from school due to the many transitions in her housing status. Prior to Mr. Olivacce's departure for summer vacation, he ensured that LYFE Social Worker Elezza Arce had been updated and introduced to the student parent. Ms. Arce had the opportunity to build a trusting relationship with the student parent. Resilient and determined to continue her academics, the student parent successfully attended summer school. Ms. Arce ensured that LYFE Social Worker Natasha Gray, who supports LYFE @ Franklin K. Lane's YABC program, was aware of the student parents' needs. Ms. Gray continued to network and support the student parent's enrollment into YABC. The student parent is now attending school on a regular basis and receiving support from LYFE!