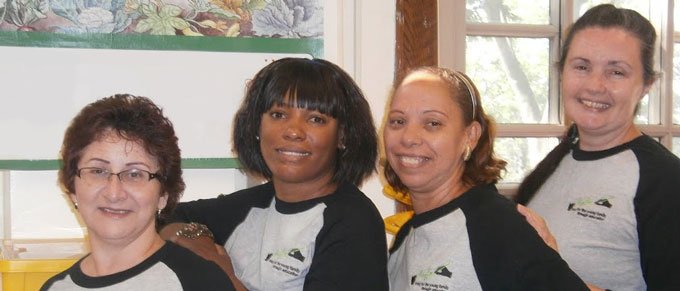 Message from LYFE Principal, Dr. Kara H. Ahmed
Our program's relentless attitude to empower, support and advocate for our student parents and their children ensures the generational impact LYFE has on young families. The LYFE team, consisting of 200 plus staff members, is committed to guaranteeing student parents, both mothers and fathers, graduate from high school, are college/career ready, and are effectively transitioning into parenthood. Simultaneously, LYFE is also committed to providing children of student parents with a high-quality early childhood education, setting a foundation for continued academic and social/emotional progress and success.
Our website is an opportunity to share LYFE's mission and vision with you. Whether you are a student parent or looking to refer a student to LYFE, please use our website to access enrollment and participation information, as well as additional online resources.
Let LYFE inspire you . . .
Warm regards,
Kara
Assistant Principals
LYFE Assistant Principals serve as team leaders for LYFE sites in each borough. They ensure LYFE delivers the highest quality of early childhood care and student support, as well as help lead the day-to-day needs of the program.
Wilhelmine Herard-James
Mirva JeanPharuns
James Williams
Central Team
LYFE has a strong administrative support team that helps to support the entire LYFE program staff in carrying out the mission of the program and daily operations.
Cheryl DeAbreu, Payroll Secretary
Chandra Flemming, Operations Specialist

Nyesha Greene, Program Coordinator
Roy Reyes, Program Data Specialist
Jasmine Scott, Operations Specialist
Susan Stephen, Payroll Secretary
LYFE Site Teams
Each LYFE classroom team has a certified teacher and educational paraprofessionals (both affectionately referred to as caregivers) and a licensed social worker and family workers. These teams are the face of the LYFE program and are the people you can expect to see providing early childhood education to LYFE infants and toddlers and social advocacy and academic guidance for our student parents when you visit a LYFE site.