Archive for November 2016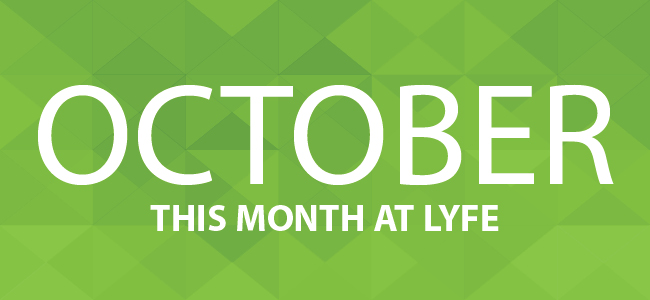 October was all about Hispanic Heritage Month and College Application Week in LYFE!
---

Hispanic Heritage Month
Among the many different celebrations across the program, student parents and their children at LYFE at Louis D. Brandeis celebrated Hispanic Heritage Month by making cultural flags. Student's hands were busy engaging in the arts as they created their native flag, while learning about the many cultures that make up the LYFE classroom thanks to LYFE Teacher Yvelisse Severino and the LYFE team at Brandeis!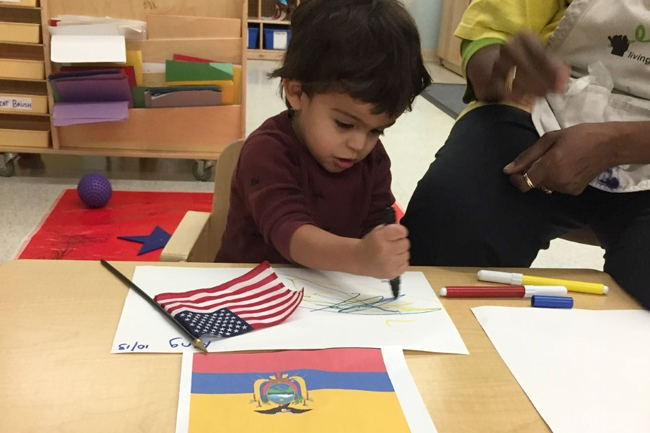 LYFE toddler at Louis D. Brandeis High School discovering the different colors that are in a flag for Hispanic Heritage Month.
---

College Application Week

LYFE celebrated College Application Week October 17th – 21st. Senior student parents completed their college applications with LYFE social workers program-wide! LYFE student parents at Bronx Regional, Jane Addams, and DeWitt Clinton attended the 2016 college fair at SUNY Bronx Equal Opportunities Center with LYFE social workers Elijah Tax-Berman, Jodi Kaltner and Susan Farrell-Laplant. Student parents were connected with over 40 Colleges, Universities, and Equal Opportunity Programs which provided valuable resources for applying to higher education.
LYFE student parents Paola Pareja from Julia Richman Educational Campus and Zakia Taylor of Louis D. Brandeis are examples of the high achieving student parents enrolled in LYFE and evidence of the reasons why College Application Week is so important to support student success!

Check out Paola's and Zakia's journeys to college on LYFE social media:
Twitter: https://twitter.com/lyfenyc
FaceBook: https://www.facebook.com/lyfenyc/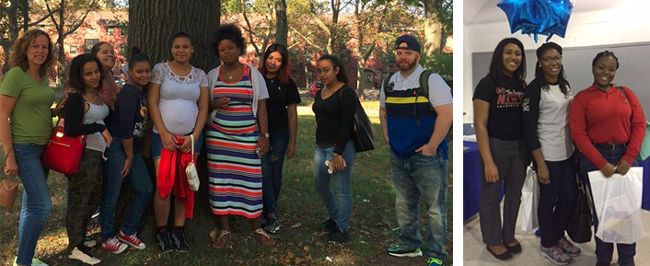 (left) LYFE Social Workers Jodi Kaltner and Elijah Tax-Berman with student parents from Jane Addams and Bronx Regional High Schools at the SUNY Bronx Equal Opportunities Center College Fair! (right) LYFE Social Worker Susan Farrell-Laplante with student parents from DeWitt Clinton High school at the SUNY Bronx Equal Opportunities Center College Fair!
---

View More LYFE Happenings on Social Media